The Top Players That Could Be Leaving Their Club On A Free Transfer
The European football season is just about to come to an end, with the curtain-closing Champions League final between Liverpool and Real Madrid set for this weekend.
And by the looks of things, we are in for a feisty few months full of transfer sagas, twists and a few turns before the players return for a new season.
However, some players may not be returning to their clubs come August, with many of football's top stars due to have their contracts expire in the coming months.
We're taking a look at some of the world's best whose current clubs will have to look at re-signing them on a new contract in the coming months or risk losing said stars on a free.
With rival clubs circling, we could see one lucky team potentially bagging a tremendous deal.
Some may already have one foot out the door, but here's some of football's best who could be leaving their clubs on a free transfer in the coming months...
The French midfielder has had a tumultuous second coming at Manchester United, and is now set to leave on a free AGAIN.
The midfielder returned to the Red Devils in 2016 for £89 million and let's just say he's failed to light the Premier League on fire.
A player with undoubted talent, however, Pogba has found himself out of favour with the Old Trafford faithful with the board now more than inclined to let Frenchman leave on a free.
Rumours have been circulating about a potential return to Italian side Juventus and he has also been linked with a move to his homeland with French giants Paris Saint-Germain.
Having quickly established himself as one of Serie A's very best, it seems like the Juventus number 10 has been linked to a different team every year since joining Juventus way back in 2015.
But this time his exit from the Italian club looks set to become a reality.
With his contact on the brink of expiry, the Argentine announced earlier this month that he would be leaving the club at the end of the season.
He received a standing ovation in his final home match for Juve when he was substituted in the 78th minute.
But it appears he might not be moving too far away as Inter Milan looks to be his likely suitors.
The winger joined Barcelona with the offering of immense potential in 2017.
So much potential that the Spanish side handed over a whopping £135 million to his then-employers Borussia Dortmund.
But despite the extortionate price tag, the French starlet could now be set to leave Barca on a free with his contract due to expire in just over a month.
Dembele has had an injury-riddled stint with Barcelona, although he has shown glimpses of fine form in the latter half of this season.
The forward has admitted that he would be happy to continue at the Camp Nou, however, Barcelona and his agent Moussa Sissoko have reportedly been in negotiations for months with no resolution.
The player could be in line for a reunion with former Dortmund boss Thomas Tuchel at Chelsea, according to reports out of Spain.
What a story Christian Eriksen's season has been.
The Danish midfielder suffered an extremely scary cardiac arrest and collapsed during a EURO 2020 group stage match against Finland.
Inter Milan subsequently terminated his contract in December 2021 but Premier League side Brentford swooped in and picked the Dane up on a six-month contract.
To say Eriksen has been a revelation would be an understatement.
The 30-year-old helped Brentford distance themselves from the relegation zone, creating a whopping 25 chances throughout the season for the likes of Ivan Toney and Sergi Canos to get on the end of.
The Bees would love to keep the creative midfielder, however, his former club Spurs and even Manchester United are considering tabling various offers for his services.
Franck Kessie and Andreas Christensen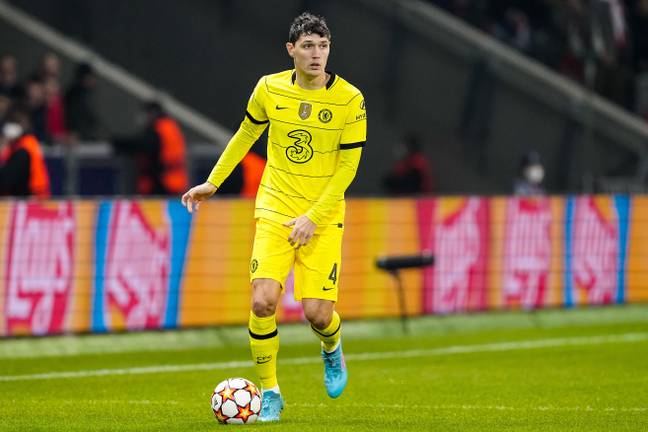 Coupling these two together as they both signal a wonderful bit of business for Barcelona.
Barca's financial troubles have been well-documented over the past year so they've done fantastically-well to pull off the signing of these two for a grand total of nothing.
Franck Kessie joins the Spaniards fresh off the back of a Serie-A-winning season with AC Milan where he appeared 31 times while scoring six goals – a stalwart of the Italian side's midfield for five years.
Meanwhile, Andreas Christensen has been a vital part of Chelsea's backbone since returning to the side from a two-year loan stint in 2017.
He played a total of 2,583 minutes for the Blues this season.
Featured Image Credit: Alamy.
Topics: Barcelona, Chelsea, Christian Eriksen, Football, Manchester United, Ousmane Dembele, Paul Pogba, Paulo Dybala, Premier League, Transfers, Australia